The winter adventure sports sector is growing in new directions as it slowly adapts to new consumer patterns and behaviours. It is no longer just about skiing or snowboarding, it now encompasses a lot more that makes up the entire winter experience.


Here are 5 emerging trends that winter activity providers need to know about today.

1. Growth in global number of skiers despite the decline in mature Western markets

In Laurent Vanat's 2016 International Report on Snow & Mountain Tourism, it is noted and generally agreed upon that much of the Western market is showing signs of decline. He points to a maturing population of skiers and a lack of interest in the younger generation as the reason for this.

On the bright side, the global number of skiers is slowly growing thanks to developing markets in the East, mainly China. However, he does note that "in these developing markets, the ski consumption per skier is still much lower than it used to be (compared to) traditional markets, resulting in an overall stagnant visits per skier number."

2. China's winter sports industry is growing

The growing interest in winter sports is spurred by the country's successful bid to host the 2022 Winter Olympics and government's investment in developing state-of-the-art winter sports infrastructure to accommodate the games. On top of that, there has also been a growth in ski resorts which has allowed more Chinese customers to learn and enjoy the sport.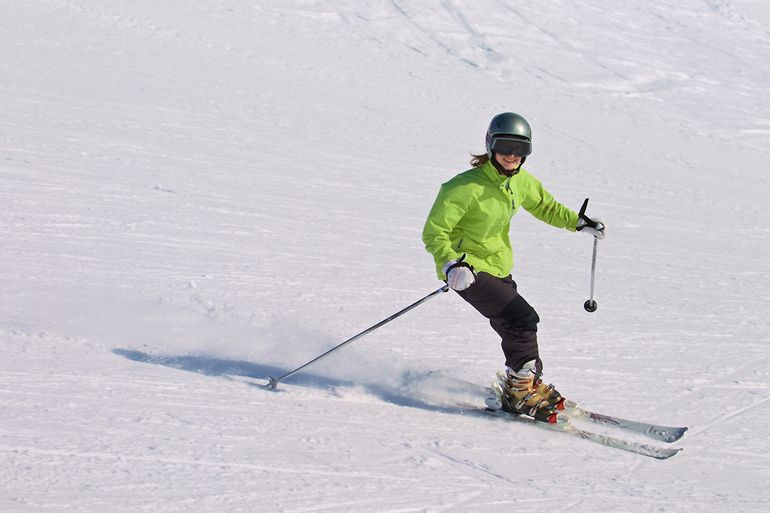 For European winter sports providers, expect this interest to translate into more novice Chinese skiers at your destination. However, business owners here need to understand that Chinese consumers will not be familiar with modern technologies that mature markets are familiar with.
In the first ever report about China's ski industry, it is highlighted that many Chinese skiers do not own their own equipment and that skiing resorts in China still rely on Magic Carpets, mini vans and piste bashers. Chinese customers will therefore need to be educated before they can seamlessly use European infrastructure.
3. Ski trips are becoming shorter
Traditionally, as Laurent Vant notes, winter adventure trips used to be more than a week-long where consumers enjoyed full-day trips to the slopes. In the last few years, this trend has changed where a "ski week is reduced to a few days, the daily trip to the slopes is reduced to an evening."
In an industry that relies heavily on visitors spending money at a destination, higher visitor turnover could lead to less profitable businesses in the future. To mitigate this, there are two options: 1) destinations need to offer more tours and activities for customers to encourage them to stay longer, or 2) destinations need to work harder to attract more visitors. The key to remaining profitable lies in collaborating with other local businesses.
Download the Trolltunga Trend Report to learn how local tour and activity operators worked together to spur growth and increase annual visitors from 10,000 to 70,000 in just 4 years.
4. New ways of teaching novice customers not only the sport but how to use the infrastructure surrounding it
Taking into account new emerging markets and shorter trips, there needs to be a new way of teaching beginners to learn and enjoy the sport. Although it is widely acknowledged that a beginner's first experience, whether skiing or snowboarding, is often unpleasant which deters customers from returning, this attitude needs to be changed if the winter sports industry hopes to continue growing in the coming decade.
According to Laurent Vant, "without proper teaching methods that will allow novice skiers to have fun on their first visit after 30 minutes on skis, the conversion of beginners to loyal skiers will become more and more difficult. Not only does the market desperately need teaching methods adapted to (new) customers, ... it is also needs an army of ski instructors to meet the growth perspectives in China." Off the slopes, customers also need to be educated about how to use sports equipment and infrastructure.
If we take skiing as an example, it involves a lot of planning and decision-making that experienced skiers take for granted. How does one rent equipment? Where can customers find the best prices? Which ski passes should they get? How do you find an instructor? These questions can be daunting and intimidating, further deterring new customers from skiing.
"The solution must be to simplify this whole process, for instance creating a "beginner experience" package where different businesses work together. They also need to be prepared to pay a commission to their distributors", says
Simon Bosshart in a previous Spotlight interview about the Chinese market
.
Activity providers
"need to start working together, bundling their services together and distributing it on one specific channel."
5. Winter sports is not just about skiing anymore
"Winter sports will no longer be 100 percent ski trips", says Professor Ralf-Dieter Roth who teaches at the Institute of Outdoor Sports and Environmental Science and one of the world's leading experts in his field.
A winter vacation will encompass other outdoor activities like snowboarding, ice skating and even winter hiking. Indoors, travellers still want to be able to immerse themselves in the local culture, especially through their taste buds. It's an authentic experience that travellers are after and tour and activity operators need to work together to provide it. Partner-up with other businesses to cross-sell each others' products and simplify the whole process with TrekkSoft's Partner Network.
How do you expect these trends to affect your business? Let us know in the comments below.
Download our free ebook to learn more about growing your online presence to get more bookings next winter.