While content marketing has been around for quite a while (I can proudly say I've been doing it for over 16 years now), it's only really begun to gain momentum in the corporate world in the last two to three years. Today it seems every second business, regardless of industry or size, has someone blogging to drive traffic to their website and nurture conversions.

Blogs are only one part of content marketing though – there are lots of other ways to create awareness about your business via online content. Here is a breakdown of the main types of content you can consider publishing.


1. Photos

Since you're in the travel industry, the one type of content that you should be publishing more than any other are photos. Visual content marketing is now itself a type of marketing! Whether it's for Instagram, your website's blog or Facebook, good imagery is key for your content marketing strategy.

To help you get the best photo you can get, here are 10 photo tips for your tours.
2. Videos
Video used to mean a 2-3 minute piece of motion picture on YouTube. Times have changed – today it means much more than that. Video might mean a video tweet, streaming on Facebook Live, or posting a series of videos on Snapchat. Whatever it is, just make sure it's engaging. Conveniently for you, I've written before about how to create good videos.
3. Blog posts
When businesses envisage 'content marketing', written content is usually what they think of. The other nine points in this post explain there's more to it than that. But this one point explains why blogging should be a huge part of your content marketing strategy. Blogs are good for SEO, they help poise your business as an authoritative voice… the list goes on.
4. Interviews
If you want to write a blog post or shoot a video but you don't know what the subject matter should be, interview someone! For that piece of content, all you need is someone interesting to interview and some questions. Simple!
5. Micro blogs
A 'micro blog' is essentially just another word for a tweet. And as tweets don't take too long to create, you should be able to post tweets from your smartphone and easily add this to your content marketing strategy. Whether you see any benefits from it is another thing. But either way, since tweets are short and sweet, you've no excuse for not publishing them.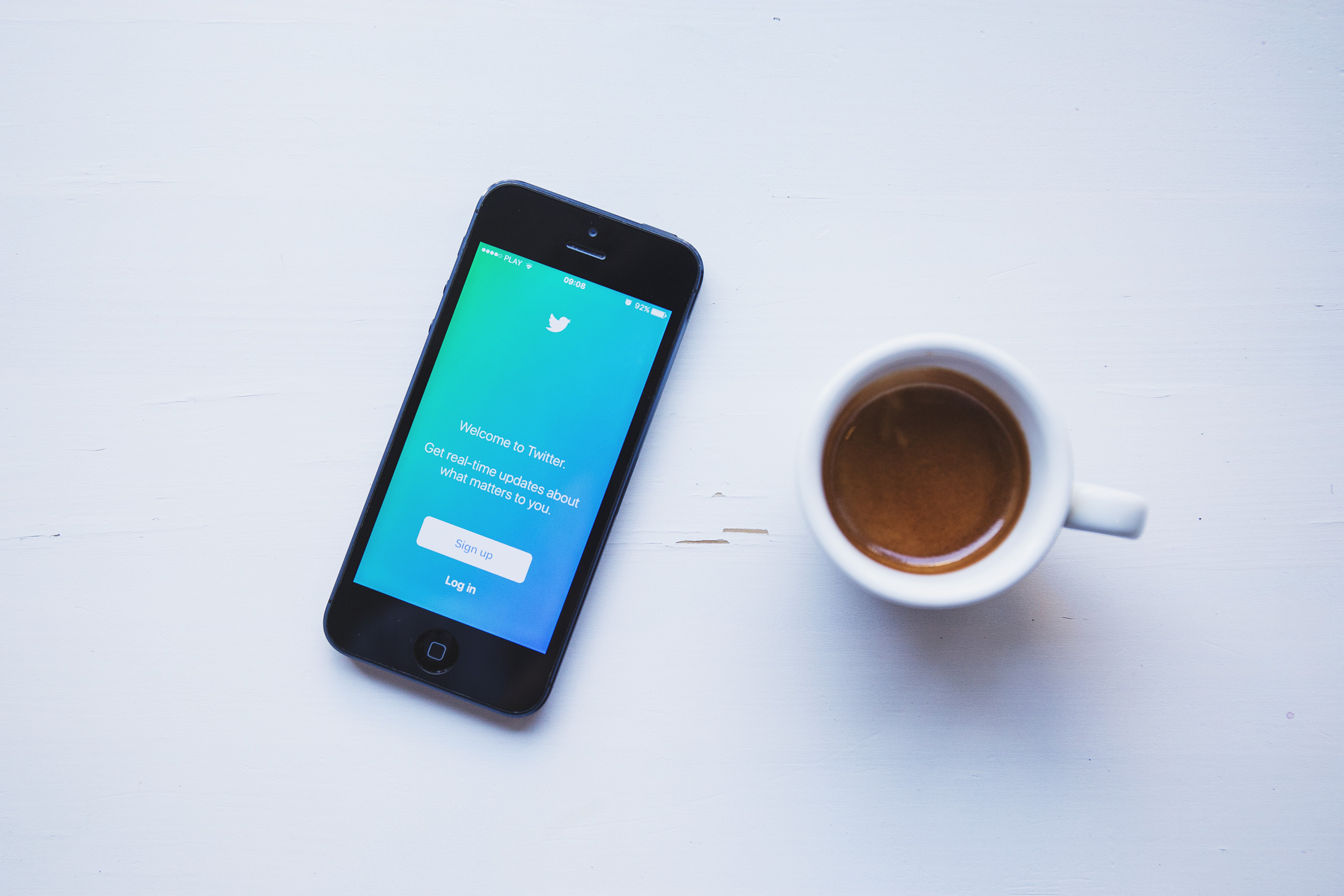 6. Podcasts
Podcasts were extremely popular back in the very early noughties. This one writer won an award for 'Best Business Podcast' nine years ago in 2007! Today they're making a comeback. They're a bit more time-consuming than other forms of online content, but if you want to try something different and you've a bit of time to spare they're worth considering.
7. Newsletters
Email marketing is by far one of the oldest types of content marketing and one that is as effective today as it was a decade ago. I've written about why you should engage in email marketing on this blog not once, but twice. I've also written about ways to collect email addresses and different ESPs (Email Service Providers) you could use. Read those posts and you'll find lots of reasons to engage in email marketing. The most important one, in my humble opinion, is that you don't have any algorithms to beat to reach people.
8. Live-blogging
Live-blogging can be done on lots of different platforms. You can stream direct from Facebook or Periscope, you can live-tweet or live-snap your way through events or you can live blog directly to an online blog. Whatever way you choose, the great thing about live-blogging is that you don't need to prep too much to do it – most of the content is done on the spot. This is good for those of you who think they don't have time to create content.
9. Live video discussion
While this content isn't the most engaging, it's a good way to let others know that you know what you're talking about. By using Google Hangouts or websites like Blab, you can discuss different topics live on video and then use the recordings to create content at a later date. It's arguably a form of content to consider for the trade rather than the consumer.
10. Ebooks
This is definitely a type of content for the more advanced content marketer. You might even have enough content for an ebook already live on your blog. If you do, you can publish an ebook that delves extensively into a topic and collect both email addresses and valuable leads.
What did you think of this article? Let us know in the comments below!
Speaking of ebooks, download Colm's latest Instagram guide to kick-start your marketing activities online